Heating & Cooling
Showing 1–12 of 62 results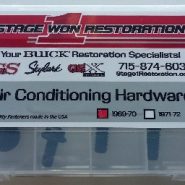 Bolt Kit – A/C Bolt Kit – 1969 & 1970
If you have the correct aluminum A/C Bracket used on 1969 & 1970 Models then this kit will mount your Compressor to the Motor Fits 1969 & 1970 Big Block Cars with A/C Source - AMK & Stage 1 Restoration  -  Best Bolt Kits on the Market found here at Stage 1 Restoration Kit Includes:
2 Compressor Bolts
3 Bracket to Motor Bolts
4 Bracket Bolts & 1 Nut
Everything you need to mount your Compressor and Brackets to the Motor. Correct Size Bolts, Correct Finish!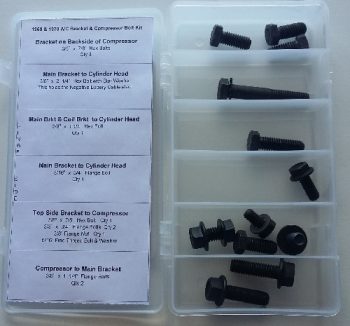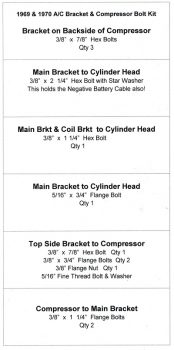 Stage 1 Restoration
 has the most hardware of any vendor for the 1970 – 1972 GS / GSX & Skylark Models. Don't see what you need ?  Give me a call, we probably have it!
$

15.00
Add to cart