Electronic Ignition Kits
Showing all 11 results
Sale!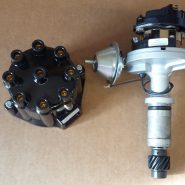 1970 GS 455 Distributor w/ Lectric Limited Kit – OE
1970 GS 455
Distributor for early build GS/GSX -
9K6 Build Date
(October 6th 1969) This is an
OEM Distributor
that has been completely cleaned and rebuilt with new parts including the
Lectric Limited
Electronic Conversion Kit. The
Lectric Limited
Conversion Kit utilizes all the Factory Wiring so there's no need to add or change any wiring. We've also installed our "Made in America" Distributor Cap which features Brass Contacts. Once installed this kit looks 100% stock so for Concours Restorations this is the way to go. We use this same set up on our
Stock Appearing 1970 Stage 1
that runs 11's while remaining "stock appearing" This distributor is currently set up for a
455
but can be utilized on
350
Engines simply be swapping the gear (which we have available) Here is a break down on the new parts that are included in this Distributor: $169.00   
 Lectric Limited
Electronic Ignition Kit $50.00       Distributor Core  -  This one was build in
1969
(9K6) and is Part Number 1111984 $55.00       New 455 Gear $30.00       American Made Cap with Brass Contacts $25.00       Vacuum Advance $17.00       Rotor $10.00       Lighter Weight Springs for added Performance $19.00       Rebuild Kit (Lead Wire, Lead Wire Grommet, Felt Washer, Washer Retainer, Proper Shims & Spring Clip) $60.00       Restoration Fee
($435.00 if Purchased individually)
IF this one is listed as "out of stock" I may have more. Shoot me an e-mail for your needs!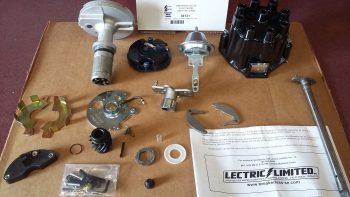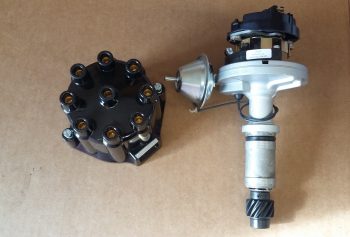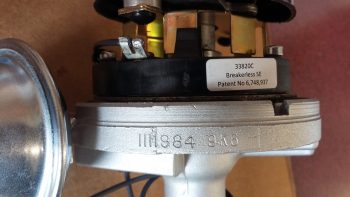 OEM Parts
 are 
Original Equipment
 that came off a "Parts Car". Any of our OEM Parts will always be at least "Driver Quality"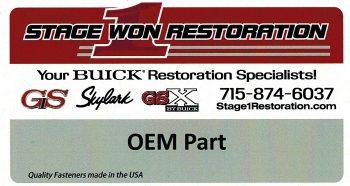 $

435.00
Read more