#1 Electronic Ignition Conversion Kit (Lectric Limited)
Lectric Limited Brand Electronic Ignition Kit.
This Kit replaces the Factory Style Points.
Hooks up the Same Exact way as your Factory Distributor.
No need to change any Wiring. Stock Appearing when Done!
I've installed and sold over 200 of these so far and have yet to
have any issues!  Simple design that works!!
No extra wires like most other brands require. Hooks up to your Factory wiring.
Does not interfere with the Factory Air Cleaner like an HEI does.
We use this same kit on our "Stock Appearing" Stage 1 that runs' in the 11's.
We also use Lectric Limited Factory Replacement Spark Plug Wires.
If you want a simple conversion that works and looks totally stock this is the kit!
Made in the USA
Be sure to check out some of the other parts we have to restore your distributor.
Note: These kits are not recommend for anyone driving there car during the winter months where the temperature is under 30 degrees. Extreme Cold Temperatures can interfere with the ignition coil resistance, the ignition resistance wire resistance, and the internal component resistances of the Module.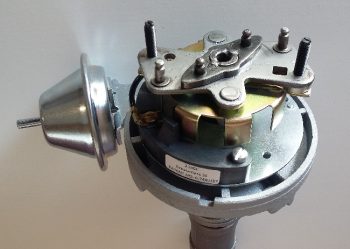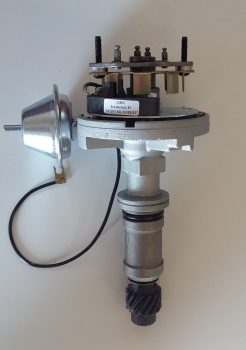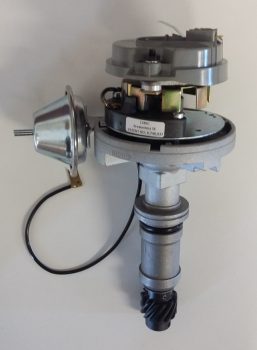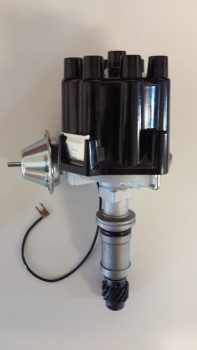 We stock American Made Distributor Caps with Brass Contacts also.
(Best in the Business and Stock Appearing)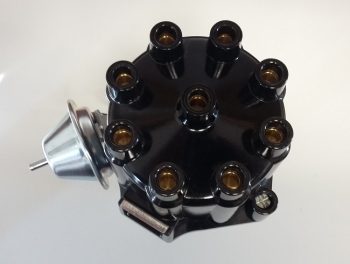 Notes:  Be sure to read the instructions regarding proper coil selection and proper wiring! Failure to do so may void your warranty!!
These instructions are included with the kit!


.