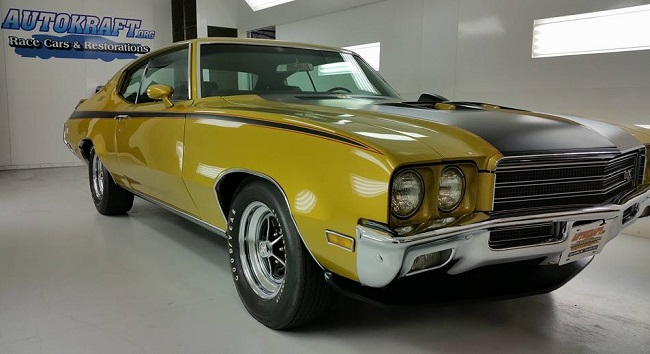 This Beautiful 1971 GSX is owned by Gordon Martin and resides in Canada.
It was restored by myself and Kurt Anderson (owner of Autokraft) here in Eau Claire, Wisconsin.
It was invited to the 2018 MCACN show. It received 2 awards in it's class.
I'm proud to announce this MCACN award winner will be replicated by Auto World in 1:18 Scale! Look for these in early 2020!!
This is 1 of only 124 GSX's produced in 1971.