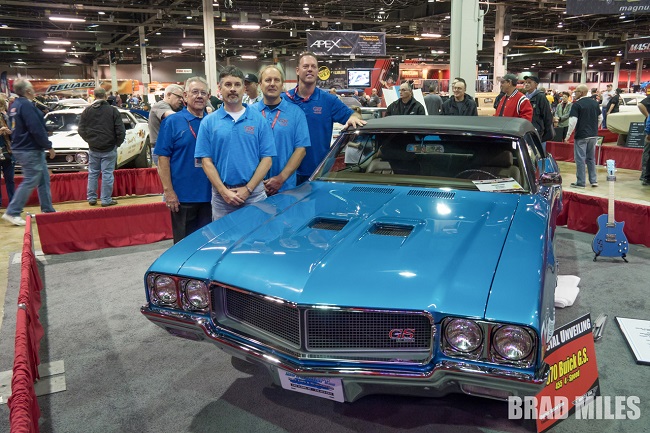 This GS is "1 of 1" made in Stratomist Blue with a Burnished Saddle Interior. Stratomist Blue was a Special Order Color for 1970.
Only 13 were ordered in that color. Only 1 with a Brown Interior!
A Frame Off Restoration was completed on April 12th, 2017. at "Autokraft Race Cars & Restoration" where I work part time.
This car is owned by 3x Pro Stock Champion Jason Line shown here with his Pro Stock Car as well as one of his Buick Gran Sports.
The Photo's below were taken at the 2017 MCACN Show where the car was unveiled.
Courtney Hansen (Overhaulin) even made a guest appearance!
Jason's car would later go on to win "Gold" scoring 999 out of 1,000 possible points!
Stratomist Blue was a Special Order Color in 1970 for the Buick GS. Only 13 GS's were produced in 1970 in that Color. The Burnished Saddle Interior in this car makes it only 1 of 1 ever produced!