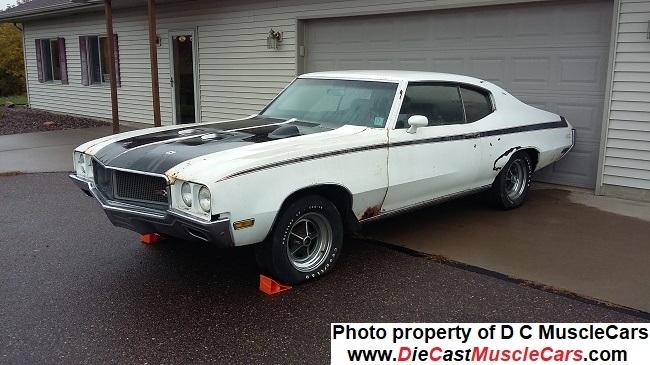 Original Paint – Stage 1 – 4 Speed
This GSX is a true "Barn Find" located in southern Wisconsin. It was drag raced most of its life and only has 29,675 original miles! It is what most consider to be the "Holy Grail" of Buick Muscle Cars.
This Apollo White model was ordered with the Stage 1 Engine Option as well as a Muncie 4 Speed Transmission. It was also special ordered with Manual Steering! This is very rare since the GSX package included quick ratio power steering. The original owner of this GSX wanted it to go Fast! No other options were ordered. Only 678 of these cars were built in 1970 with only 187 of them wearing the Apollo White Paint.
Update: This car has received a Frame Off Restoration at Autokraft by myself and Kurt Anderson (owner of Autokraft) It went on to receive the Concours Gold award at the 2021 MCACN nationals as well as the 2022 GS Nationals. It is also being replicated in 1:18 Scale by the popular Die Cast Company "Auto World"!
The finished product was unveiled November 20th at MCACN in Chicago IL. The car was judged based on a 1000 Point Judging system and went on to Score Concours Gold!