Bolt Kit – Bumper Bolt Kit – 1972
The Best Bumper Kit on the Market!
This kit provides all the correct hardware that Buick used to mount your Front & Rear Bumpers.
Kit also includes the correct hardware to mount Turn Signal Lights, Tail Light Assemblies, Tail Light Lens & Fuel Door.
If you had your Bumpers re-chromed this is the kit you need to dress them out and mount them!
Fits 1972
Source – AMK & Stage 1 Restoration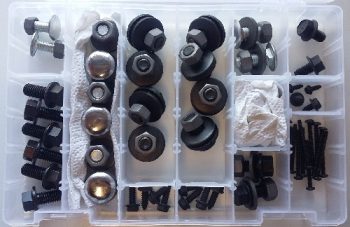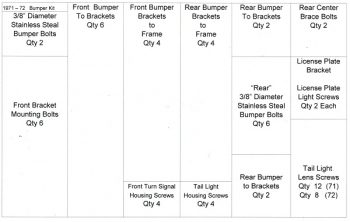 Stage 1 Restoration has the most hardware of any vendor for the 1970 – 1972 GS / GSX & Skylark Models.
Don't see what you need ?  Give me a call, we probably have it!
Photo's below are a sampling of what you can expect in this kit: