Rocker Chrome Mounting Kit (Complete)
Rocker Chrome Mounting Kit (Complete)
Kit Includes:
 2)  Rocker Chrome Mounting Straps (Mounts to Fenders)
10) Mounting Retainers
34) Mounting Screws (Enough to mount the Straps, Retainers and Rocker Chrome)
Note: As with any of our hardware it is designed to fit the factory size holes. IF it doesn't it's because somebody has used the wrong hardware in a previous restoration.
Fits 1970 – 1972 Skylark, GS & GSX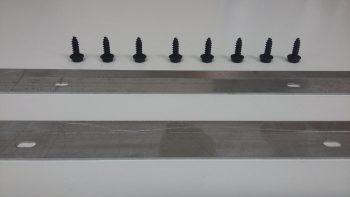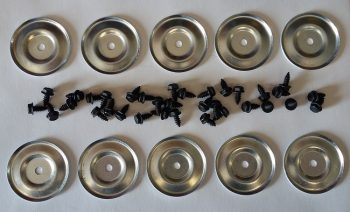 Stage 1 Restoration has the most hardware of any vendor for the 1970 – 1972 GS / GSX & Skylark Models.
Don't see what you need ?  Give me a call, we probably have it!