Headlight (Complete) Mounting Kit w/ T-3 Bulbs
48 Pc Kit provides T-3 Headlights & all the Fasteners needed to mount your Headlights and Headlight Bezels
Fits 1970 – 1972
Source – Stage 1 Restoration  (You won't find this kit anywhere else!)
This Kit Provides the following parts:
 4 Pack of T-3 Headlights (Made in the USA by Lectric Limited)
 4) Trim Rings
 4) Headlight Bucket Springs
 8) Headlight Bezel Nuts
 8) Headlight Bezel Screws
 8) Headlight Adjusters
12) Headlight Mounting Screws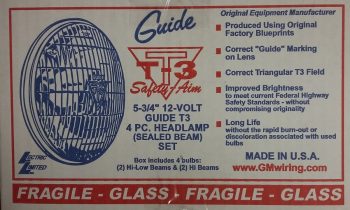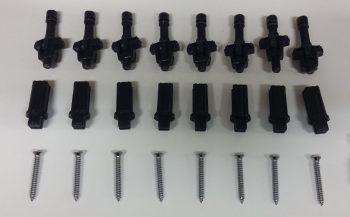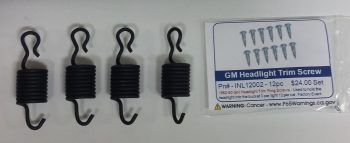 Stage 1 Restoration has the most hardware of any vendor for the 1970 – 1972 GS / GSX & Skylark Models.
Don't see what you need ?  Give me a call, we probably have it!