GSX Front Spoiler & Baffle Hardware kit (Complete)
1970 – 1972 Front Spoiler & Baffle Hardware Mounting Kit
This Kit has been assembled following Buick's Front Spoiler Mounting Schematic
Kit includes the following per the Factory Schematic:
 6) Mounting Bolts (Phosphate)
 6) Mounting Lock Nuts (Phosphate)
 12) Mounting Washers (Phosphate)
 3) Self Tapping Hex Screws & Washers
 1) 1/4″ Self Tapping Hex Screw (For Center Brace)
 1) Carriage Bolt, Nut &  Lock Washer (For Center Brace)
 6) Baffle Mounting Clips (Phosphate)
This is all that is needed to mount a Front Spoiler and Baffle.
This is by far the best kit on the market in terms of accuracy!
For Larger Photos of this and many other Factory Diagrams be sure to check out our Factory Diagrams Page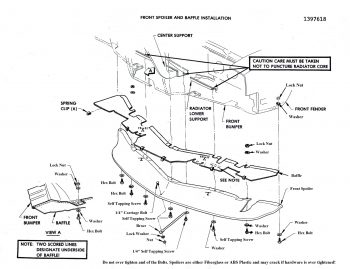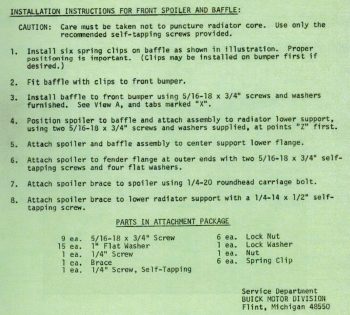 Stage 1 Restoration has the most hardware of any vendor for the 1970 – 1972 GS / GSX & Skylark Models.
Don't see what you need ?  Give me a call, we probably have it!