Bumper to Frame Bolt Kit (Carriage Style)
Carriage Style Bumper Bolts – Used to hold the Bumper (Brackets) to the Frame.
24 Pc Kit does Front & Rear!
Also includes the Correct "Conical Toothed" Phosphate Washers & Nuts.  (NOT Zinc Hardware store stuff like other vendors)
Fits 1970 – 1972 Skylark, GS & GSX
Note: GM used both Carriage and Hex style Bolts to mount there Bumpers. Buick used both as well. We prefer the Hex Style because they're much easier to install and tighten/untighten due to the Hex Style design unlike the Carriage style that relies on the hole being square and precise that it has to "seat" in to. We're offering both styles. If you're ordering one of our Bumper Bolt KITs simply mention in the "Notes" section during the check out process if you want the Carriage Bolts in place of the Hex Bolt.  (Kits come with Hex Bolts automatically)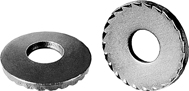 Stage 1 Restoration has the most hardware of any vendor for the 1970 – 1972 GS / GSX & Skylark Models.
Don't see what you need ?  Give me a call, we probably have it!