Bolt Kit – 455 Exhaust Manifold Bolt Kit – 1970 & 1971
These are the Correct "Ramp Lok" bolts that Buick used on the Exhaust Manifolds
This is a 14 Pc Kit
Fits 1970 – 1971 455 Engines with the correct 1970 – 1971 Exhaust Manifolds
Source – AMK & Stage 1 Restoration  (we had a hand in AMK doing the correct bolts for this application!)
Note: IF you car doesn't have the Correct 1970 or 1971 Manifolds there may be a bolt or two that won't be the right size.
IF that's the case we certainly have the correct bolts but shipping fee's may be applied if we need to send out more bolts.
Our kit is designed for the Factory 1970 & 1971 455 Exhaust Manifolds. See part numbers below. . . .
Driver Side: 1233899 & 1233451
Passenger Side: 1383648   (IF your passenger Side Part # is 1238094 you'll need our 1972 Kit)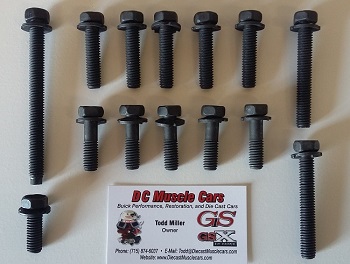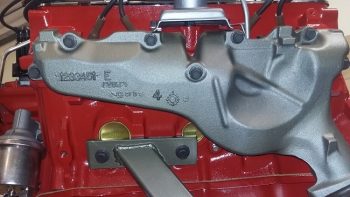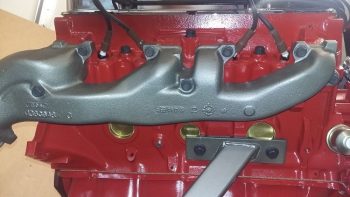 Stage 1 Restoration has the most hardware of any vendor for the 1970 – 1972 GS / GSX & Skylark Models.
Don't see what you need ?  Give me a call, we probably have it!