Bolt Kit – 455 Exhaust Manifold Bolt Kit – 1972
These are the Correct "Ramp Lok" bolts that Buick used on the Exhaust Manifolds
This is a 14 Pc Kit + 1 Extra bolt for some applications.
Fits 1972 455 Engines with the 1238094 Passenger Side Manifold.
These will NOT work on 350 Engines!
Note: If your Motor has 1972 Exhaust Manifolds on it please double check your part #'s before ordering!
We have seen 2 different Passenger Side Manifolds in use by Buick.
This Kit is designed for the following Part Numbers used by Buick from 1970 – 1972 with the main focus being on the Passenger Side Manifold!
Driver Side: 1233899 & 1233451
Passenger Side: 1238094   (IF your Passenger Side Part # is 1383648 you'll need our 1970 – 71 Kit)
If you're not 100% sure on your Passenger Side Manifold just order this kit and you'll receive 1 extra Bolt so either Manifold will be covered!
The Photo Below shows the difference in Manifolds.
Part # 1238094 uses a longer bolt at the Front vs the 1383648 which uses a shorter bolt: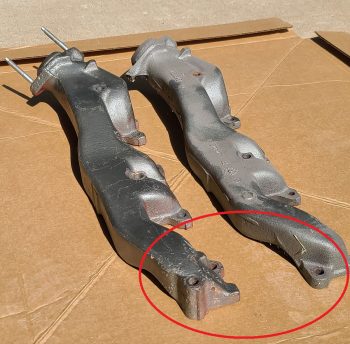 Correct Torque Specs on these is 18 Foot Pounds!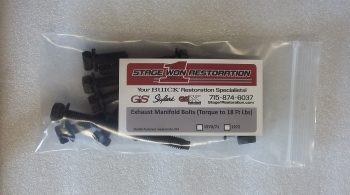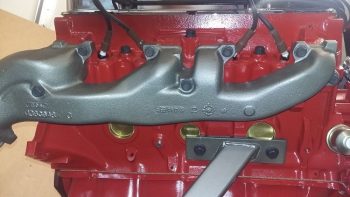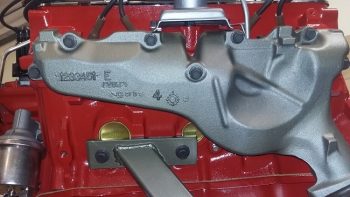 Stage 1 Restoration has the most hardware of any vendor for the 1970 – 1972 GS / GSX & Skylark Models.
Don't see what you need ?  Give me a call, we probably have it!