Wiring Diagram – 1967
We've replicated the GM Chassis Manual Wiring Diagram into a Poster Size Diagram so it's easy to read.
These measure 24″  x  36″ and are color coded just like the originals. These are nice quality and easy to read!
Again, these are from the Factory Wiring Diagram, not some bootleg diagram that's been reprinted 1,000's of times.
If you have a wiring issue or just want to know what wires do what this is a great tool to have!
Photo Below Shows the 1970 Diagram just for reference . . .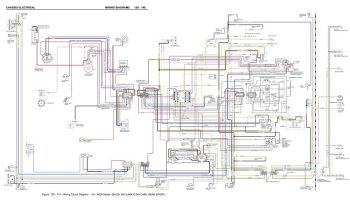 Close up Photo Below shows the clarity and detail . . . .