Vacuum Tree – OE
This is an OEM Part 
Cleaned & Ready to bolt on.
Fits Buick V8 Engines. Not sure how much these vary from year to year or engine to engine?
The letters top to bottom are D – C – MT
Note:  If this one is out of stock check back from time to time as i do get more!
OEM Parts are Original Equipment that came off a "Parts Car".
Any of our OEM Parts will always be at least "Driver Quality"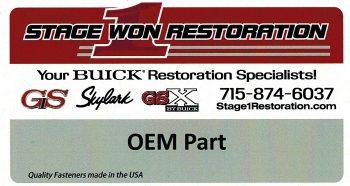 Out of stock