Exhaust Manifolds w/Correct Bolts – OE
This is an OEM Part    –   This set has SOLD  –  Check back as we may get more!
Cleaned, Sand Blasted and Painted with High Temp Exhaust Paint.
Fits 400, 430 & 455 Engines but correct 1971 & 1972 Engines (Per Part Numbers)
Also included are the Correct Reproduction Exhaust Manifold Bolts!
Part Numbers:
Driver Side = 1233451
Passenger Side = 1238094
Please Note:  These are very nice Manifolds with very little pitting other than the Front 4″ on the Passenger side Manifold.
Also, there are two broken studs on the outlets that will need to be drilled and re-tapped!  (Priced lower than normal because of that)
These have been seen on E-Bay for $300+ and don't look anywhere near as nice as these nor to they include brand new hardware!
OEM Parts are Original Equipment that came off a "Parts Car".
Any of our OEM Parts will always be at least "Driver Quality"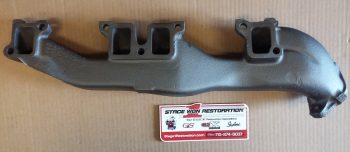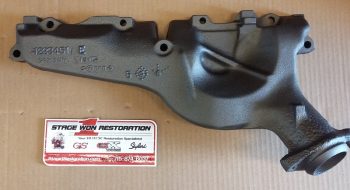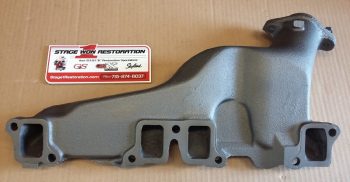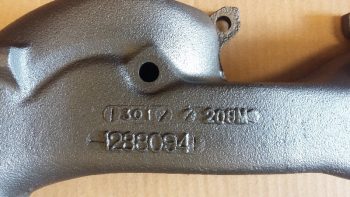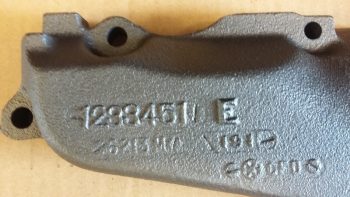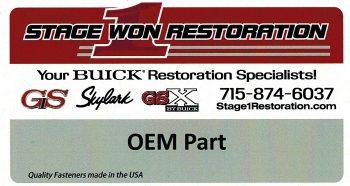 Out of stock