Bumper Brackets – 1970 Front – OE
This is an OEM Part 
Cleaned, Bead Blasted and Powder Coated  "Chassis Black"
Fits 1970 or 71 / 72 If doing a front end swap.
These are really nice Brackets with very little pitting.
This is a complete set. 1970 Brackets are the toughest to find because so many people "Clone" the 1970 Models.
OEM Parts are Original Equipment that came off a "Parts Car".
Any of our OEM Parts will always be at least "Driver Quality"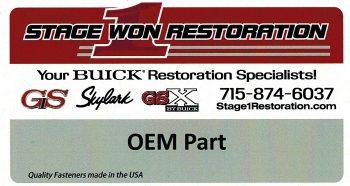 Out of stock