Headlight Switch Ground Spade
This is an OEM Part 
Headlight Switch Ground Spade
These are NOT currently reproduced.
Fits 1970 – 1972 Headlight Switches
Note: Because Buick used a Plastic Dash Bezel it is required to Ground the Headlight Switch!
Photo below shows the Factory Grounds for the Headlight Switch and the Wiper Switch.
These should be in use for each switch to work properly.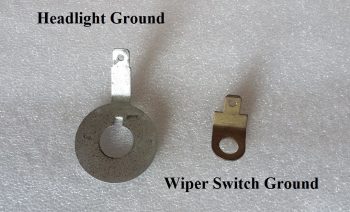 Each one shown here installed correctly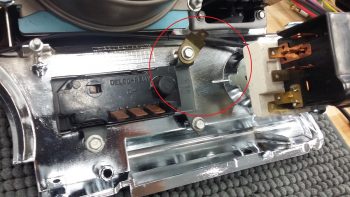 OEM Parts are Original Equipment that came off a "Parts Car".
Any of our OEM Parts will always be at least "Driver Quality"