GSX Front Spoiler
UPDATE: We are no longer stocking these Spoilers or having them drop shipped. The main reason is the cost of shipping. There is not enough Profit in these to overcome the shipping fee's to get them here. We are no longer "Drop Shipping" these due to the chance of damage during shipping. Long story short . . .  the risk of damage during shipping is to high and the cost of shipping these back and forth during a warranty situation greatly out numbers the potential profit. These are shipped in a Cardboard box with little or no cushioning from the manufacture so we're at there mercy with this particular part. We do stock all the other items related to mounting this product if needed.
Reproduction Front GSX Spoiler made of ABS Plastic
Fits 1970 – 1972 Skylark, GS & GSX
Source – TPP
Mounting Hardware also available!  (Mounting Hardware Link)
Also, please note:  Because these are made from ABS Plastic they look pretty nice "out of the box" but they are not "Prepped and/or Painted". You should plan on some body work and paint prior to installation.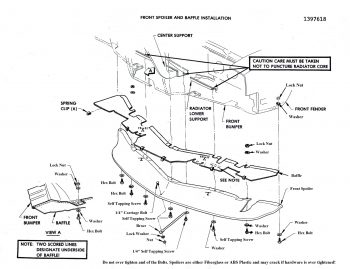 Out of stock