Engine Bay Wire Harness Fastener Kit (1972)
This Kit includes all the Wire Harness Fasteners needed in your Engine Bay
This kit is typically found on the 1972 Models that utilized a Clamp for the Engine Harness on the Firewall.
Buick used a Strap on most of the 1970/71 Models as provided in our other Kit
Kit Includes:
2) Positive Battery Cable Clamps
2) Headlight Harness / Wiper Hose to Inner Fender Straps
3) Headlight Harness to Core Support Straps
2) Engine Harness to Firewall Clamps + Mounting Screws
1) Blower Motor Wire Clamp + Mounting Screw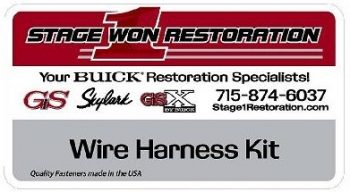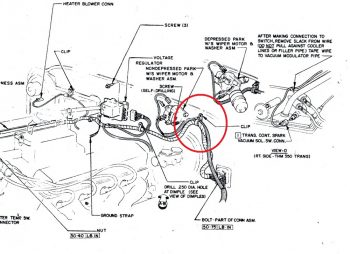 Stage 1 Restoration has the most hardware of any vendor for the 1970 – 1972 GS / GSX & Skylark Models.
Don't see what you need ?  Give me a call, we probably have it!