# 1 Engine Bolt Kit – 1970 & 1971
1970 & 1971 Buick 455 Engine Bolt Kit
Fits 1970 & 1971 Buick 455 Engines
Source – AMK & Stage 1 Restoration
Notes:  Nobody reproduces the 4) LONG Timing Cover Bolts so those are NOT included in this Kit.
Nobody reproduces the Intake Manifold Bolts so we have included a Grade 8 Flange Bolt that is close.
This kit also features our Ramp Lok Exhaust Manifold Bolts, OEM Oil Pan Bolts and more!
Please see Container Map for details.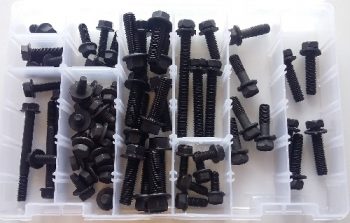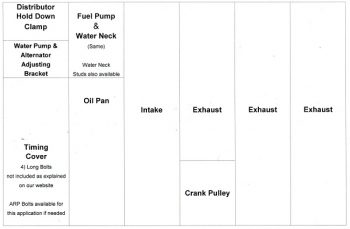 Stage 1 Restoration has the most hardware of any vendor for the 1970 – 1972 GS / GSX & Skylark Models.
Don't see what you need ?  Give me a call, we probably have it!