Body Bushing Kit # 3 – Best Kit on the market for Buick's
This kit has been sourced through 3 different companies and we feel it's the best kit on the market for Buick's
Kit includes the following:
2)  Center Bushings from Inline Tube
4)  Solid Mounts from Inline Tube
8)  Front & Rear Bushings from Inline Tube
10) Lower Bushings from CARS with Molded in Washers
10) Phosphate Flange Bolts from AMK. (Not hardware store stuff)
2)  Extra Body Bolt replacement NUTS included if needed.
Correct Core Support Bushings & Hardware also included
Fits 1968 – 1972 – Coupe or Convertible
Source – Inline Tube – CARS – AMK – Stage 1 Restoration
Note: Core Support Bushings are included in this Kit as well as the Correct Hardware!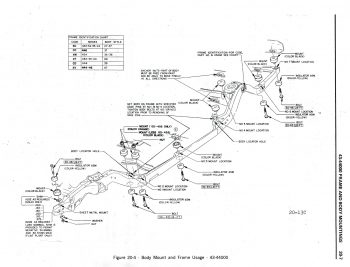 Close up Photo of the 3 different Body Mounts included in our Kit . . . .   (Lowers included but not shown)