Horn Mounting Bolts
Horn Mounting Kit
Kit Includes:
2) Zinc Plated Bolts with Built in Star Washers
2) Square Nuts to weld on Back Side of Horn Brackets
Since the original style "Self Tapping" Zinc plated bolts are not reproduced we've come up with another way to mount the horns that looks factory when done.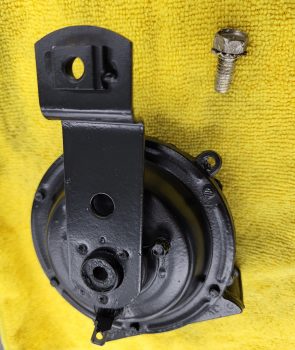 We weld the Nuts on the back side of the horns as shown in the photo. That allows us to use a Standard thread Zinc Bolt with built in Star Washer. When done and mounted it looks like the factory bolts!