Heat Stove Pipe (Black)
This is the Black Piping that goes from the heat stove to the bottom side of the Air Cleaner Assembly
Fits 1970 – 1972  (Maybe More)
Note: Our Heat Stove Pipe is the correct length. Be aware of other Vendors not providing a long enough piece!
We know our parts fit because we use them in our Restoration Shop!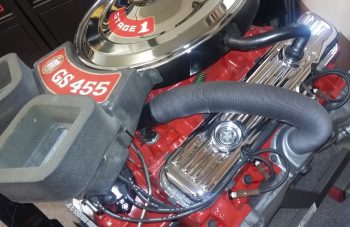 Installation Tip: The Heat Stove Pipe "Threads" onto the Air Cleaner Elbow. Install this end 1st then it simply slides onto the Heat Stove.
The picture below shows the "threads" that the heat stove utilizes . . . .