Shifter & Console (OEM)
Used Shifter & Console from a 1971 GS
Console is decent. No Cracks, Nothing Broke.
To be perfect you would need to re-chrome the Top Plate.
The Shifter has been Restored and is in great shape.
This is currently on hold but may be available later this week.  8-9-2022
Exact Parts Included are:
Complete Console
Complete (Restored) Shifter
Mounting Hardware
Shift Cable
Shift Cable Retainer Clips
Shift Cable Trunion
Gear Selector
Factory Assembly Diagram
If you are converting from a Column Shift Car you may still need the following Part (Not Included)
(These items are in stock but NOT included)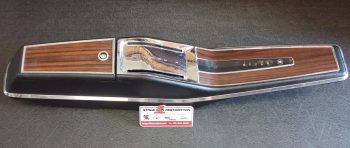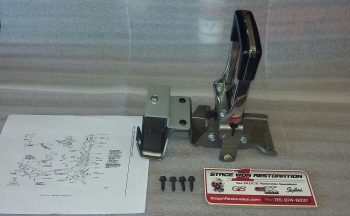 OEM Parts are Original Equipment that came off a "Parts Car".
Any of our OEM Parts will always be at least "Driver Quality"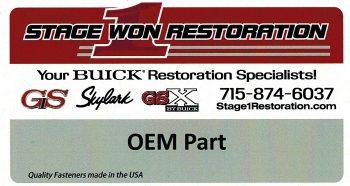 Out of stock